The ultimate book shelf isn't the one that holds the most books. It's the one that makes you happiest to see every time. When you walk into your home library or living room, keep your bookshelf—the place where you go to lose yourself in another world whenever the desire strikes you. For every book lover out there, there's a perfect bookshelf. Find yours today!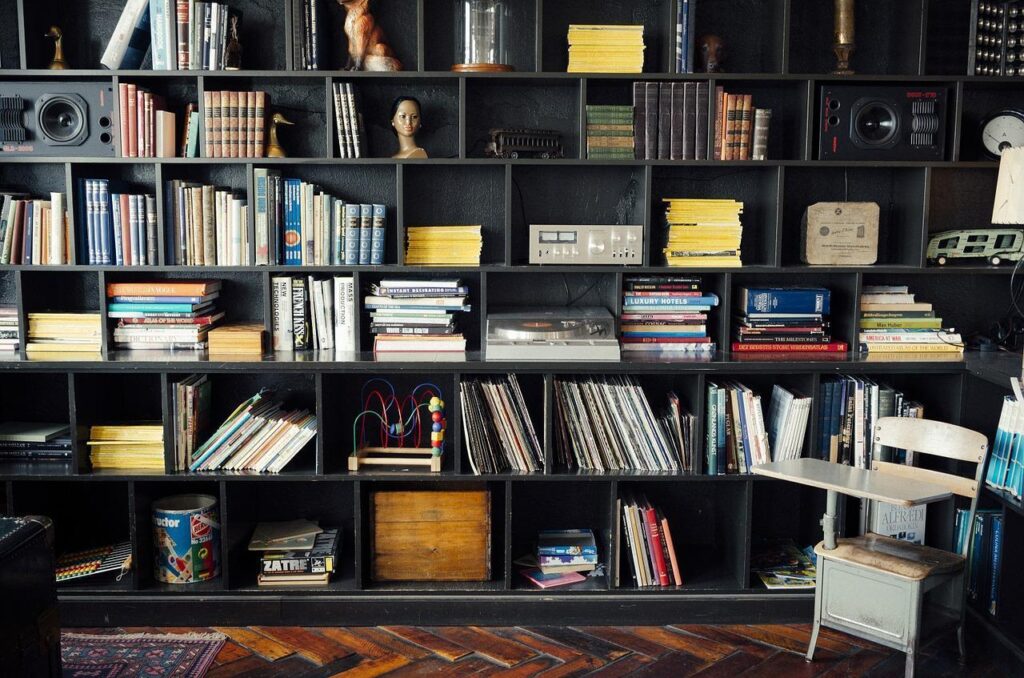 The book shelf looks great in all decorating styles
Whether you're living in a small studio apartment or a massive family home, the bookshelf is an essential piece of furniture that have several uses.
No matter where you live, bookshelves add to every space. Whether it's as part of a gallery wall in your living room or on your desk as part of your office setup, bookshelves are versatile pieces that go with everything. If you can't bring yourself to part with all of your books, then don't worry!
Bookshelves can be used to store more than just books. They make fantastic storage spaces and add extra storage anywhere around your home or office
Simple DIY (Do-It-Yourself) book shelf is easy to make
Ask your parents or grandparents to save you a few boxes from moving day, then simply stack them. That's it!
You can jazz them up by painting them (if they're made of cardboard) or by attaching the trim to their sides. DIY shelves are also available at various stores. They are easy to add to as your collection grows.
If you don't have any extra boxes lying around, but want a DIY project anyway, we found some great ideas over at Ohdeedoh. These ideas include making bookshelves out of recycled crates and vintage suitcases.
Whatever style and shape you choose, remember that building a sturdy structure is key when hanging heavy objects off a wall (like books).
Gorgeous storage options you'll want in your home
The bookworm in your life is sure to enjoy books that look great when they're sitting on a shelf. And if you take pride in keeping your books organized and looking their best, you'll want a storage option that doesn't clutter up your living space but still looks stylish. At many stores, you can find cute functional designs that will fit into any home decor. These innovative pieces of furniture may not be at eye level. But they're just as important as what you keep on them—and are definitely worth checking out!
Perfect book shelf placement
The best place to put your bookshelf is in a space that provides good visibility and ease of access. Ideally, you'll want to place it against a wall or in an alcove where there's plenty of room. Be sure not to obscure or block light switches or electrical outlets on either side.
If your shelf must be against a wall, make sure you have clearance on both sides so you can still use nearby outlets and switches. You may also want to avoid placing it directly underneath windows where dust or sunlight could damage your books over time. Istead, try aiming for an area that gets natural light but isn't exposed directly—it will help keep those first editions in pristine condition!
Ways to make a boring book shelf look fun
Even if you have an overflowing bookshelf, decorating it can help make your collection look more interesting. There are lots of different ways to spruce up a bookshelf and make it feel like less of an eyesore. Whether you're trying to impress a date or just want something fun to add to your décor, these bookshelf ideas will help you achieve that!
Ideas or Varieties of book Shelves
you may have hundreds and thousands of ideas or have different designs and varieties. You can buy or make a bookshelf on your own. Bookshelves may be made up of wood, iron, cardboard, and many other materials. You can give various colors to them. But most people like black bookshelf and white bookshelf. Many also let like a wooden bookshelf.
Stylish ways to organize your books on the bookshelf
We can't all have a dedicated library to house our extensive book collections. But that doesn't mean you can't give your books a beautiful home (without taking up an entire room in your house). There are many ideas ranging from modern and minimalist to cozy and vintage-inspired
Different Types of Book Shelves for Your Home
There are many varieties and styles of bookshelves. The most popular types of bookshelves are floor-to-ceiling, flush with the wall, and floating.
Floor-to-ceiling bookshelves are exactly what they sound like. They are built along all or most of one wall in your home and run from the floor to the ceiling.
This type of bookshelf can be heavy to lift and place. But it's an effective way to maximize the space on your walls, particularly if you have a lot of books to store away in one spot.
1- Wall Mounted or Floating Bookshelves
Can a wall-mounted bookshelf offer a lot of freedom, allowing you to display your books or collectible on any wall in your home?
If you have limited space, one great option is to mount a floating shelf. This type of shelf won't take up any floor space. It can be installed anywhere on a wall. It floats by hanging from brackets that are attached to your walls. One advantage of the wall-mounted bookshelf is that they can be hung right next to a desk or table, leaving room on that surface for things like lamps and vases.
2- Free Standing Bookshelves
The free-standing bookshelf doesn't need to be attached to any wall to work. In fact, many homeowners prefer them because they can add an air of sophistication and style in otherwise plain areas.
This makes them ideal book Shelves for media rooms. Which are often used as an area to watch television or relax on the couch with a book in hand.
For one small corner where you like to read, you can place even a tall, skinny bookshelf there without making your space feel crowded.
If you are looking to buy a bookshelf but don't know where it should go. Think about where you read or use your e-reader most frequently- that may well be your answer!
To create a quick and clean space in your home, free-standing bookshelves are a great option. Available in a variety of materials, styles, and colors; they give you additional storage without requiring any installation or permanent fixture.
Floating bookshelves are a good choice if you have less than four shelves that need to be filled. They're lightweight and easy to move around as needed.
The only drawback is that they require more floor space than mounted bookshelves and are only useful if your collection isn't too heavy.
But if portability is important and you don't have much furniture in your room. Then floating bookshelves can be an attractive option for you!
3-Ladder Bookshelves

Most bookshelves come in a traditional bookcase, with multiple levels and lots of shelves. But ladder shelves are mounted on brackets instead. This allows you to place them closer to a wall and keep everything flush.
They're an ideal solution if you have limited space in your home but want to display your favorite books.
Ladder-style bookcases offer unlimited design options—they can fit into corners as well as freestanding.
Since they provide easy access to all titles, it's easier than ever to find that elusive magazine or photo album from years past.
4-Stackable / Collapsible Bookshelves
Many people can't afford to fill their homes with bookcases, but they still want a place to store books in their homes. There are several creative solutions that fit almost any budget and space. One option is to buy stackable or collapsible bookshelves, which can be taken down or folded away when not in use. Wall-mounted storage pieces are also ideal for small spaces and create a clean look. The open design allows you to view all your books at once, so it's easy to choose what you want to read next.
5-Book shelf with glass doors
A bookshelf with glass doors has many benefits. First, they have lots of space and look beautiful. Another great thing about these shelves is that you can use them to store anything in your house, not just books. Anything from photo albums to DVDs can be placed on a glass door shelf if there is a need. This allows more room in other parts of your home and keeps everything organized. For example, if you have little storage space in your bathroom but there are some small items you want to keep out like makeup or cotton balls; there's no better place than a bookshelf with glass doors!
You may not have a permanent home for your books, but you can still keep them organized. Floating shelves are an ideal choice if you're tight on space. And with glass doors, they provide a nice way to display and organize your books in other rooms as well. These shelves come in various sizes and lengths so you can easily find one that fits in whatever room you plan to put it in.
From where you can buy book shelf
You can buy a bookshelf from various stores near your home. Many large chains are selling them. You can also buy online from various stores like Amazon, Target, Ikea AliExpress, Alibaba, etc
Bookshelves images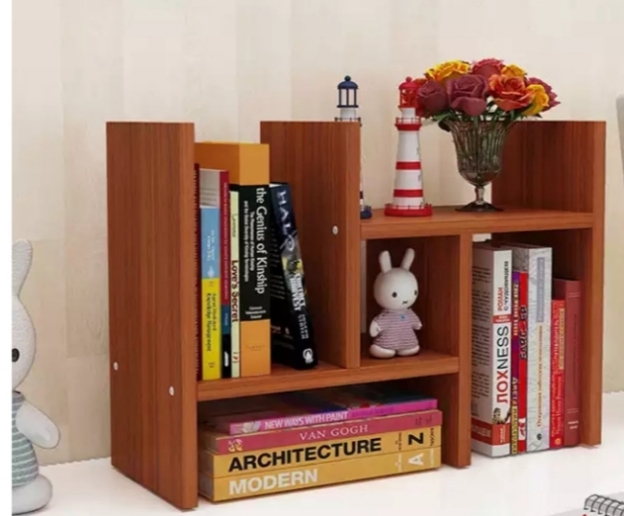 ——————————————————————————————————————–
For a better experience of web hosting and domain, please click here